South Tampa Real Estate Information


South Tampa is the name commonly used to refer to residential and commercial areas located anywhere South of Kennedy Boulevard. Yet more than just residential or commercial area, South Tampa is a community that has a unique blend of culture, history, beauty and convenience. Many consider this area to be somewhat of a "melting pot," bringing together so many aspects from so many other places. Many of the homes that exist within this area have a Victorian elegance to them, and with the tree-shaded streets and beautiful Bay scenery, South Tampa FL is a truly unique area.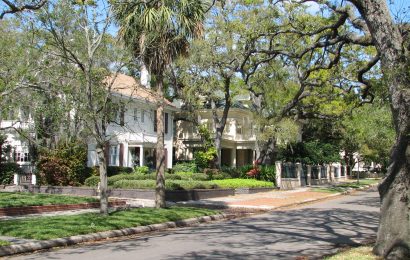 Parts of South Tampa's history date back to the Roaring Twenties, with architecture and ambience that still reflect the extravagant beauty that was commonplace in that time period. Historic properties lay scattered throughout the area including the "Honeymoon House" of Peter O. Knight, the man who founded Lee County, started the Exchange National Bank, Tampa Gas Company and the Tampa Suburban Railway. Other remarkably preserved Historic Buildings and Homes owned by influential people of the past stand in South Tampa today. With such an impressive historical background and a pristine elegance that radiates the area, South Tampa is an obvious choice for a supreme living environment.
In order to keep the historic appeal alive and thriving, several protection and preservation committees have been instituted by state and local decision. One such operation is the Hyde Park Preservation Inc., which protects the architectural and historical integrity of the Hyde Park area. The HPPI even arranges local law enforcement officials to patrol the Hyde Park streets during special event nights in order to help support a safe area.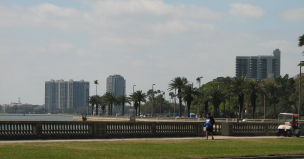 Within South Tampa, there are a number of upscale and casual entertainment options. From nightclubs at Channelside to day activities in the local shops, the South Tampa area has so much to offer. Sports fans will love the areas close access to both Raymond James Stadium, the home of the Tampa Bay Buccaneers, and Legends Field, home of the Tampa Yankees and the field where the New York Yankees play spring training games. In addition to the great access to local sports teams, the South Tampa population is exclusively privileged to gain membership and full access to the Yacht Club in Ballast Point and the Palma Ceia Golf and Country Club. The Yacht Club is exclusively for members only, and offers several programs for individuals in Tennis, Equestrian Sports, Boating and many other exciting activities! The Palma Ceia Golf and Country Club is also an exclusive club with stunning elegance and exhilarating activities reserved for members. With a Golf Course that dates back to 1916, this Country Club is a piece of history that is the perfect opportunity for golfers of any skill level. The famous 13th Hole offers golfers a spectacular view of the Club House in all of its splendor. With so much to offer for a nominal enrollment fee, these two establishments offer South Tampa homeowners entertainment, luxury and a sense of community.
South Tampa is also the host city to a number of interesting and unique activites, such as the Bayshore Sidewalk, which is the longest continual sidewalk in the world. The Bayshore Sidewalk is the perfect place to enjoy an evening jog or a morning stroll with man's best friend alike as all of the area's in South Tampa are dog friendly! Another uncommon feature found within the quirky charm of South Tampa is the trolley system. For a mere 50 cents, the Trolley can be ridden from Downtown Tampa to the Famous Hyde Park Village where one-of-a-kind shops and restaurants are nestled amongst the beautiful homes.
Schools within the South Tampa community have been continuously rated extremely high. With the South Tampa district lies Plant High School, 2006 4A Division State Football Champions! Plant is a highly desireable school and is considered the "Pride of South Tampa." In addition to Plant, there are several other A-Rated public schools as well as a wide selection of some of the Bay Area's greatest and most exclusive private schools. Education is an extremely prevalent concern for many of the homeowners of South Tampa, and with schools as highly rated as the ones that are offered, students are provided with all the developmental skills needed to prepare them for the future.
Location is also an impressive feature of the South Tampa Luxury Homes. Only minutes away from the quickest routes to Downtown Tampa, MacDill or Brandon Florida, commuters find South Tampa removed, but not excluded. Homes available in this area have a wide array of features, and range from inland to Waterfront Properties. For more information on Real Estate Opportunities in South Tampa, please contact your local Twin Palms Realty Inc Agent Today!